We have a micro city standard based on the TWINLUG Micropolis Standard. This standard is described here:
http://twinlug.com/micropolis-micro-city-standard/
The 16×16 module (or quarter block) is the smallest module but we have 32×32 modules (a full block) and even a multi block module that we have shown at events. The key is for the sidewalks and roads to line up with it's neighbors. We use the standard White Tile 1 x 2 for sidewalk.
Here is our microcity display shown at Phx Comicon 2014:
We also have edging so the sides of the modules are not seen (most of the siding is using filler brick so it generally doesn't look very good):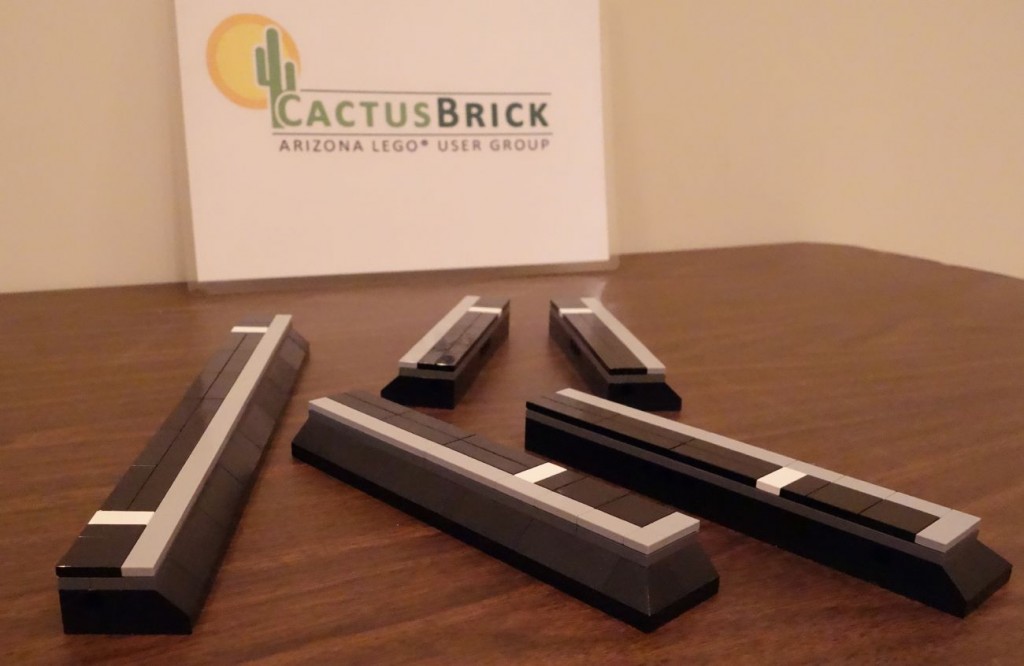 One club member has built a freeway for the micro city: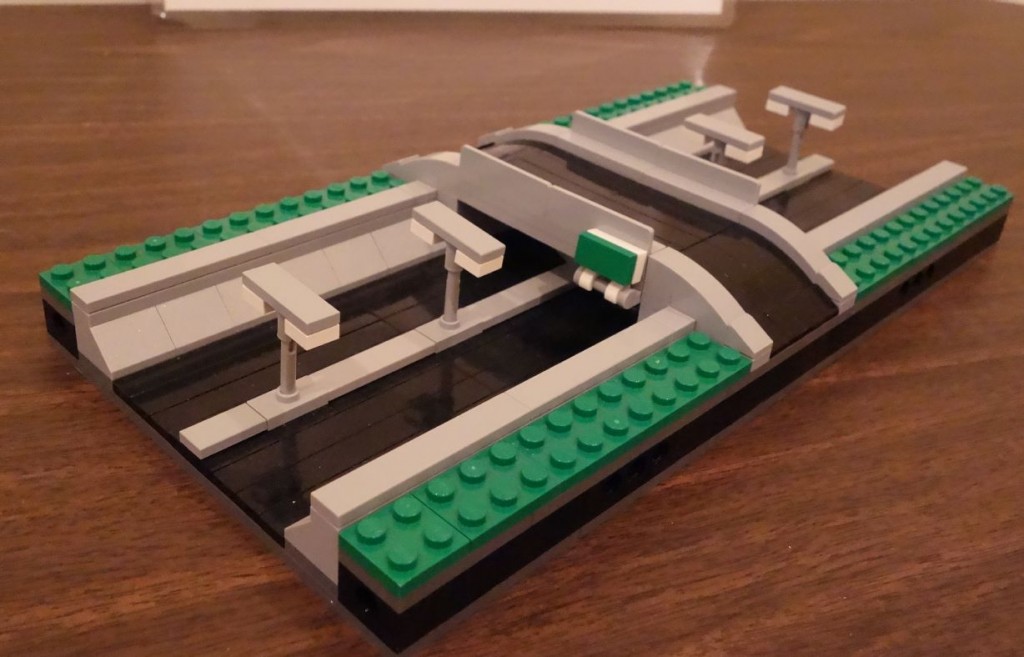 Other ideas for similar features are rivers or canals, expanded/wider roads, light rail or train, and elevated trains. The only catch is it needs to be integrated with the rest of the micro city. So, in general, these non standard width elements must go from one edge of the layout to the other edge. For example, the freeway goes completely through the layout with special pieces to form up to the edging for both sides.